The Elders of Berean Bible Church
Kahu Daniel Costales (Teaching Elder)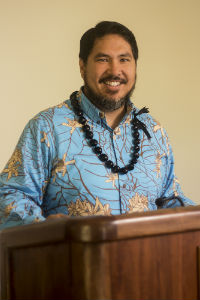 Daniel Costales was born on the island of Kauai, Hawaii, to Alice and "Pastor Timmy" Costales. His early years were spent at Anahola Baptist Church and Kauai Christian Academy on the island of Kauai. During his teen years, Daniel's parents served for five years at Koolau Baptist Church and Academy on the island of Oahu. God granted Daniel salvation at an early age and burdened him in his youth for pastoral ministry. In 1999, he earned his Master of Divinity degree from The Master's Seminary in Sun Valley, California. Four months after graduation, he was installed as the Kahu (Hawaiian for Pastor or Shepherd) of Berean Bible Church in Hilo, Hawaii.
Kahu Daniel is passionate about theology and teaching God's truth to God's people. It is his privilege to lift up the name of Jesus through the careful exposition of the Scripture at every church worship service. The church supports Kahu Daniel full time which gives him the freedom to meet for one-on-one and family counseling. Write to him at hilobereans@gmail.com to set up a private counseling session. Kahu's hobbies include playing soccer, hanging out with his family, reading Christian biographies and listening to Bible expositors on his iPod. You might catch him at odd hours picking out tunes on his guitar and serenading anyone who will listen. Add him on Facebook to keep up with his family antics.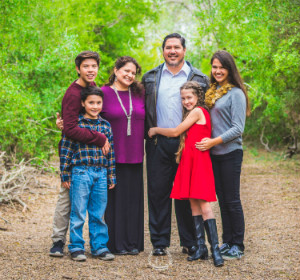 Kahu's wife Karen is an important part of the ministry. Born in Mexico and reared in a missionary home, she was drawn to the Savior at an early age. Her desire to serve the Lord in ministry has been fulfilled at her husband's side here at Berean Bible Church. After college Karen worked as an elementary school teacher and high school Spanish teacher. In more recent years, she has dedicated her time to being a keeper at home and teaching at a local public charter school. At home between laundry loads and dinner dishes, you might find her planning Mexican food events and checking her Facebook messages. Kahu and Karen have been married since 1995 and have four children - Hoku, Timothy, Liana Joy and Kekoa.


Aaron Tresham (Elder)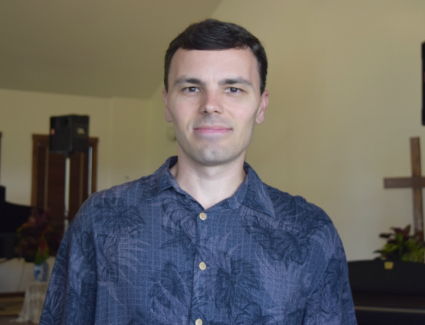 Aaron Tresham was born in McMinnville, Oregon. He was raised in a Christian home and placed his faith in the Lord as a child. Aaron earned a B.A. from Lewis and Clark College and an M.S. in Mathematics from the University of Oregon. At U of O he met Jennifer, who was born and raised on the Big Island, and they were married in 2004. Following graduate school, Aaron attended The Master's Seminary, while Jen taught high school math. Aaron eventually earned an M.Div., Th.M., and Th.D. in New Testament. After teaching math at Northern Arizona University for two years, the Lord opened up an opportunity to teach near Jen's family. So in 2013, Aaron and his family moved to Hawaii, where he currently teaches math at the University of Hawaii at Hilo. Aaron and Jen have two sons, Nathaniel and Matthew, who bring them a lot of joy and fatigue.
Mark Morikawa (Elder)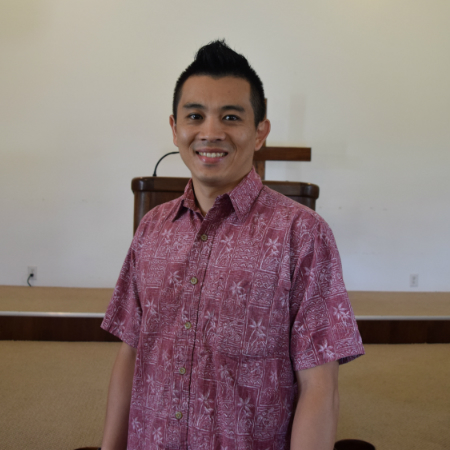 Mark Morikawa was born in Honolulu, Hawaii. He heard the gospel throughout his childhood and put his faith in Christ as a teenager. Mark earned a B.A. in Communication from the University of Hawaii at Manoa in 2007. He then worked about four years as an adolescent substance abuse counselor on Oahu. In 2012, Mark started attending Berean Bible Church, while working for Goodwill's youth program in Hilo. He currently works as a Social Worker for East Hawaii Child Welfare Services. Mark's wife, Lima, was born in California and grew up primarily on Oahu. She became a Christian in 2011. Lima graduated from the University of Hawaii at Hilo in 2015 and married Mark that same year. Mark and Lima have two sons, Ezra and Isaac.